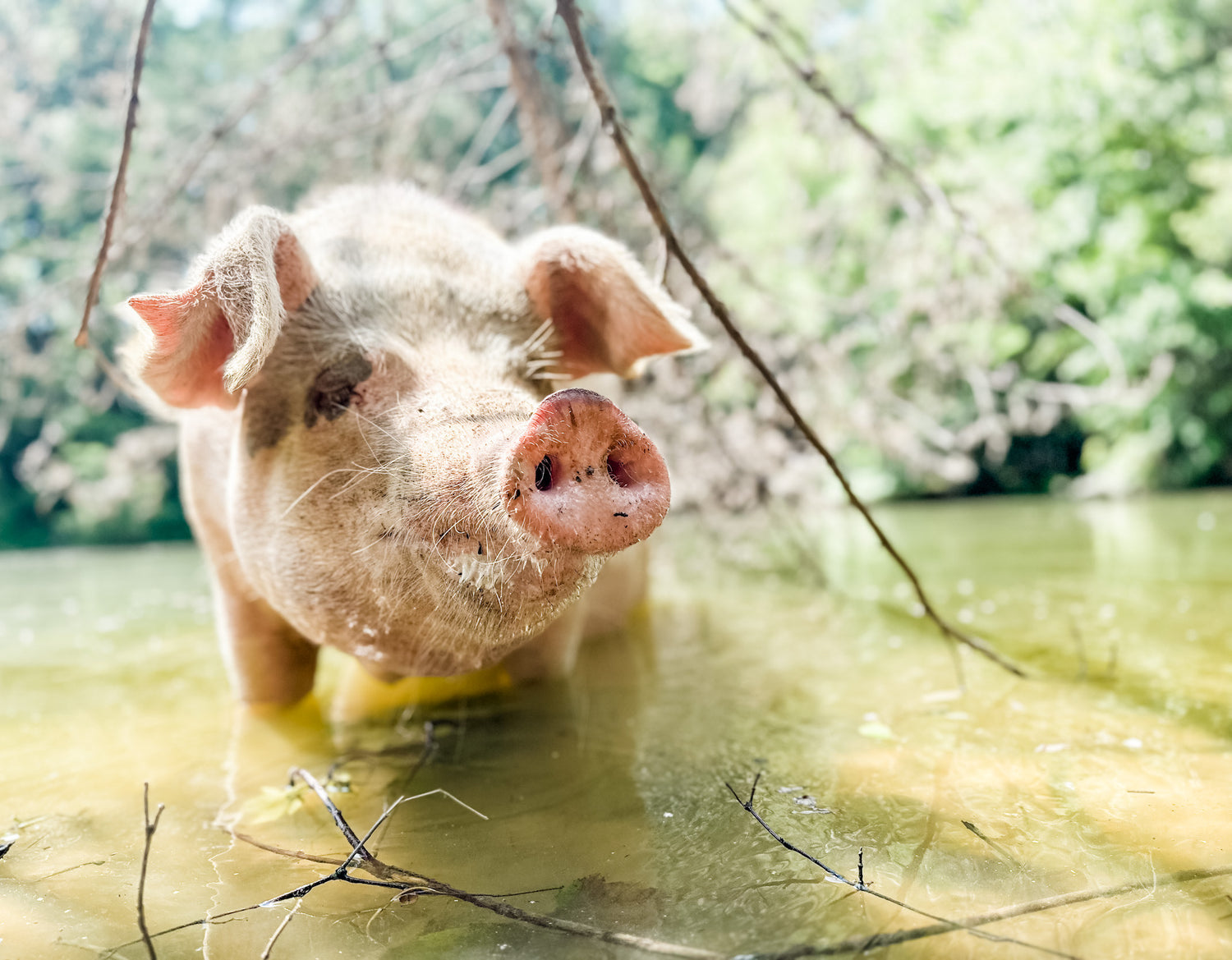 The 2024 SwampSuit Calendar is here!
Embark on a year-long journey with the charming Sanctuary Babes of Odd Man INN, living their best lives in swampy paradise.
Meet Iris, our stunning cover model for the 2024 Calendar, proudly flaunting her swampy kingdom and her irresistibly cute snout!
Reserve Your Copy
Connect With the Sanctuary Babes of Odd Man Inn
Shop the Swamp Line!
Our Swamp Line features our range of Personal Care Products including soaps in various scents, lip balms, and a face mask!
Shop now
Show Your Odd Man Inn Pride, With Some Sanctuary Apparel
Our Nonprofit Store's Philosophy
Products chosen with respect for the animals AND the planet!
100% Profits to The Animals

All the proceeds from the store go directly to meeting the needs of our nearly 200 rescued animal residents.

Useful, Eco-Conscious Products

We strive to choose products that are made of recycled and sustainable materials. Choose one of our virtual offerings if you don't want new stuff!

Sustainable Packaging

We aim to pack and ship all orders using environmentally friendly shipping materials. Any plastic packaging we use is never new and always salvaged.

100% Volunteer Run & Operated

From carefully hand-stamping and wrapping the swamp soaps to lovingly packing and shipping ALL orders, our store is fully run by volunteers.